Sunday & Monday, May 2 & 3, 2021
The Arizona Biltmore Golf Club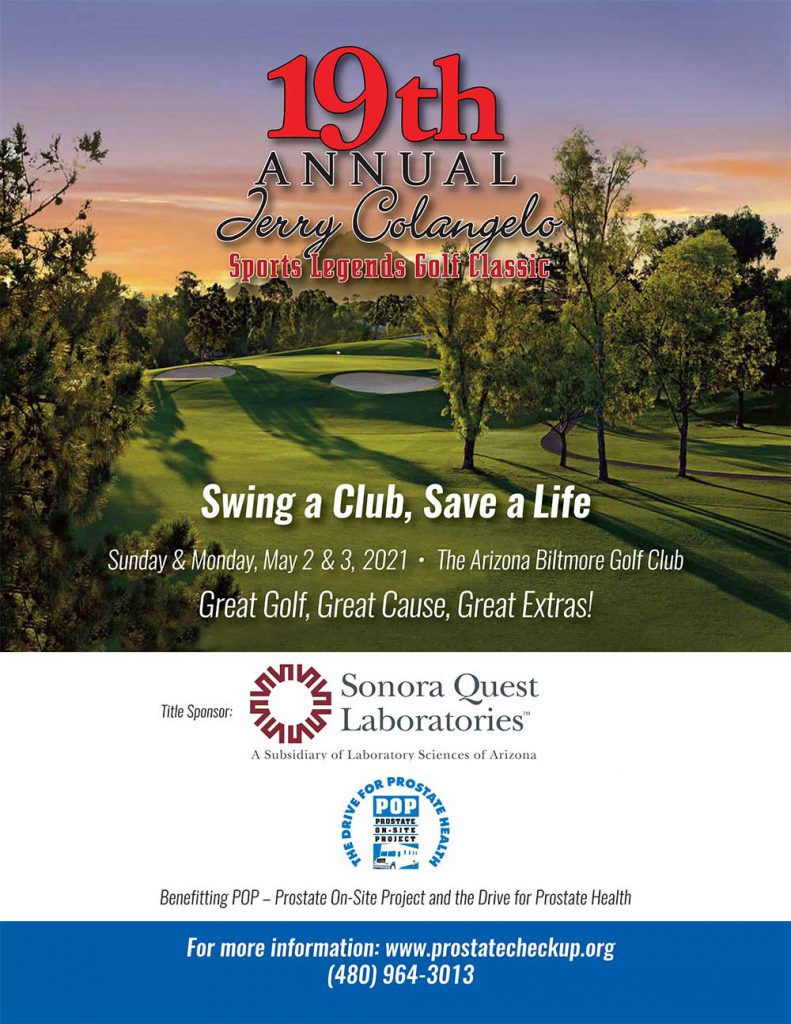 The Charitable Cause:
Net proceeds from this event benefit "POP" Prostate On-Site Project. POP provides free and low cost screenings with its two mobile medical facilities that travel the state of Arizona.
Gene Felker (founder of POP) passed away March 12, 2013. The foundation is continuing his mission of improving the lives of men and their families through early detection of prostate cancer.
This year in Arizona, more than 4,000 men will be diagnosed with prostate cancer. Tragically, 600 of these men will die from it. Many of these deaths could be prevented – simply by detecting this silent killing disease early.
For more information: www.prostatecheckup.org (480) 964-3013