May 14th & May 15th
Dillon's @ Western Trails Ranch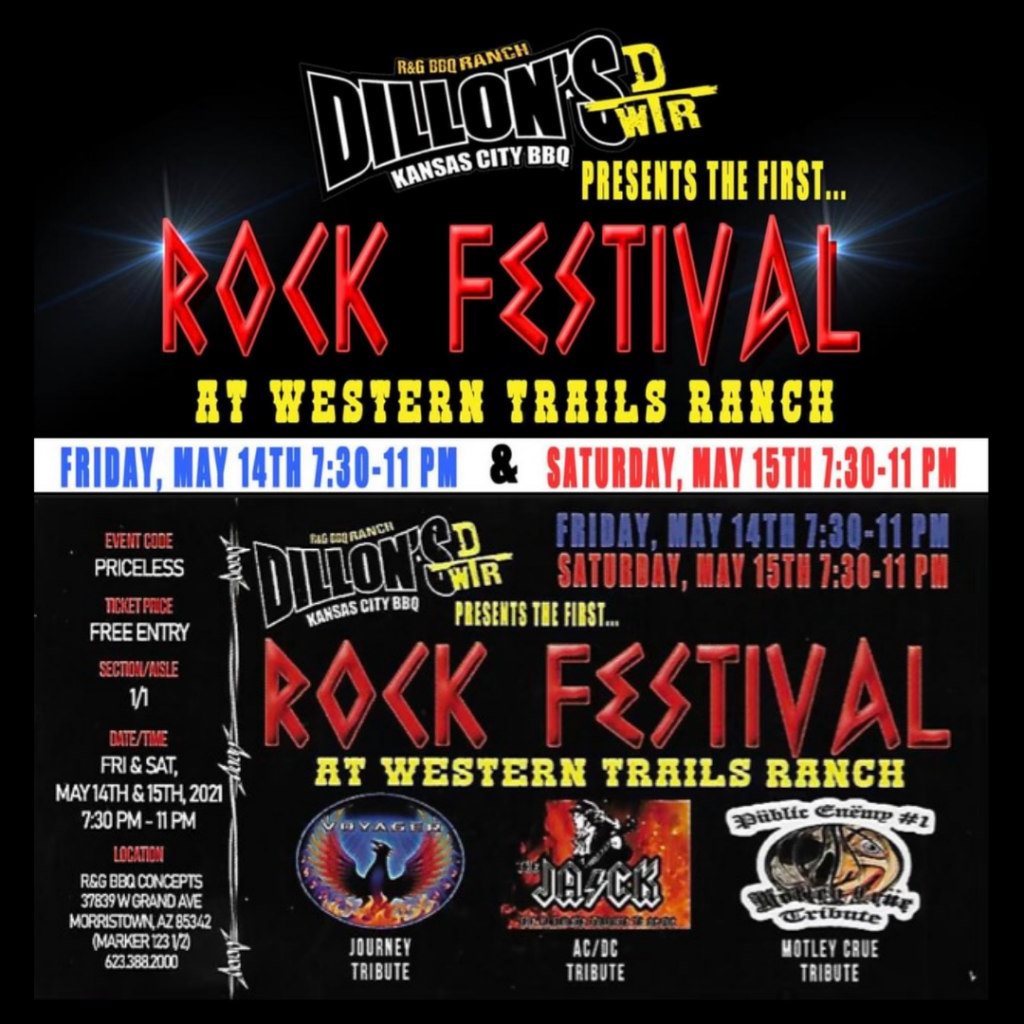 Are you ready to ROCK?! Join us for Dillon's 1st Rock Festival with the BEST tribute bands in AZ!
May 14th, 7:30-11 PM:
VOYAGER
– Arizona's paramount tribute to the music of Journey and Steve Perry.
May 15th, 7:30-11 PM:
THE JACK
– THE JACK HAS SPENT COUNTLESS HOURS STUDYING EVERY MOVE, HITTING EVERY MARK, AND CONTINUES TO RAISE THE BAR TO BRING YOU THE VERY BEST AC/DC EXPERIENCE ON THE MARKET TODAY! AC/DC FANS ACROSS AMERICA JUST CAN'T GET ENOUGH OF THE JACK!
PUBLIC ENEMY #1
– They are the only authenticated and original Public Enemy #1 © Motley Crue Tribute, accept no substitutes! There may be others out there using their name, but rest assured they are the original formed Public Enemy #1 Motley Crue Tribute band.